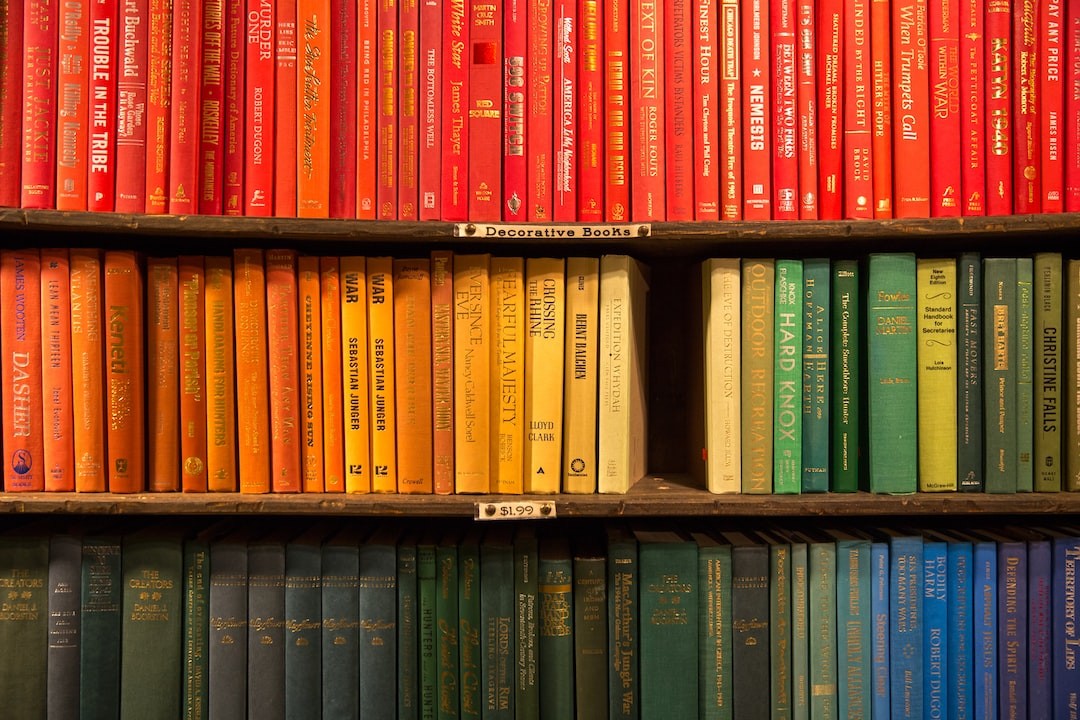 /** * @var $module \Ucraft\Module */ ?>
We believe that books can be a powerful tool to promote empathy and understanding. At StoryWell Books, we are committed to using our platform to create a more inclusive world and to champion voices that are often overlooked. We are dedicated to creating an environment in which everyone feels welcome and respected, and we pledge to always strive for a more equitable future.

We are committed to making a positive impact on the lives of communities in India. We aim for our books and resources to promote literacy, education, and social justice and we will strive to be a force for positive change in the lives of children and communities in India.

We envision a world where sustainability and environmental stewardship are the norm and we strive to be a part of that movement. We are proud of our commitment and we will continue to work on ways to reduce our environmental impact in the years to come.
DEI
We, at StoryWell Books, would like to express our commitment to diversity, equity, and inclusion (DEI). We are a small, independent publisher based in India, and we recognize that we have an obligation to foster a respectful, safe, and inclusive environment for authors, collaborators, staff, and readers alike.
Our publishing house was founded on the belief that a more diverse set of stories needs to be shared with the world. As such, we are dedicated to changing the narrative by publishing books from authors of diverse backgrounds and representing them in the same way that we would our own. We are committed to offering a platform from which authors from all walks of life can share their stories, enabling us and our readers to gain a greater understanding of the full spectrum of what humanity has to offer.
SUSTAINABILITY
At StoryWell Books, we believe in the power of books to shape lives. We are passionate about books and the positive impact they can have on our communities. We cherish the opportunity to work with instructors, students, teachers, friends, loved ones and colleagues to create something that will continue to build joy and understanding for many generations to come. It is our collective goal to create a sustainable future where all people have access and creative control over high-quality learning resources that enrich their lives and help them become who they want to be. Our commitment spans the globe and extends beyond our own organization: we aim to protect the environment, support socially conscious suppliers and adhere to industry standards for energy efficiency. We invite you to join us in this effort to create a brighter future for everyone by choosing StoryWell Books as your publisher of choice.
We commit to the highest environmental and sustainability standards in all aspects of our publishing. We embrace our responsibility to protect the planet and prioritize sustainable solutions in all our operations. Our focus on environmental stewardship extends beyond our own operations to extend to our partners, suppliers, facilities and the environment at large. With each book we publish, we endeavor to reduce waste, conserve precious resources and promote a sustainable future for generations to come.
SOCIAL IMPACT
We are dedicated to advancing literacy and fostering a culture of reading across all communities in India. We recognize that the future of India lies in its citizens having access to a quality education, and we strive to be a part of that journey.
As an organization, we are dedicated to promoting social impact through our publishing initiatives. We are committed to ensuring that all children, regardless of their social, economic, or geographical situation, have access to the books they need in order to reach their full potential. We pledge to make a positive impact on the lives of communities in India by investing in literacy and education. We take pride in our commitment to social justice and inclusivity, and we are passionate about creating a future where every child has access to a quality education.
DEI
We understand that we have a responsibility to ensure that DEI is at the heart of the work we do. To this end, we pledge to:
• Actively seek out authors and illustrators from diverse backgrounds, including those of different ethnicities, gender identities, sexual orientations, religions, ages, and abilities. We are especially looking to publish books from emerging authors that represent overlooked and underrepresented voices.
• Advocate for diversity and inclusion both in the books we publish and in the narratives we encourage. We will strive to promote books that tell stories from multiple perspectives and that create awareness about the experiences of marginalized communities.
• Ensure that our staff is equally diverse and representative of the global population. We pledge to create a diverse and inclusive workplace where everyone is respected and supported. We will provide training and resources to our staff to ensure they are knowledgeable about DEI issues, and we will encourage dialogue and discussion around them.
• Work with partners and other industry professionals to promote DEI in the publishing industry. We will take part in initiatives and events that celebrate diverse authors and stories, and we will support organizations that are working to create a more equitable publishing landscape.
SUSTAINABILITY
We understand the importance of our actions speaking louder than our words. To this end, we pledge to:
• Produce books that are not only printed on FSC paper where feasible or other responsible business commercial paper, but also produce books that are designed with the environment in mind. We strive to avoid expensive bindings and materials, and prioritize matte and non-gloss, non-plastic design in our books.
• Make a special effort to make our books reusable and durable, ensuring that they can be enjoyed by multiple generations of readers.
• Reducing our carbon footprint and offering our readers an eco-friendly option in accessing our content. To this end, we offer web-only and audio/animated versions of all our books, giving our readers the opportunity to experience our stories paper-free.
• Plant a tree for every book we publish.
Moreover, the vast majority of our books focus on environmental themes that promote responsible consumption and sustainability. We hope that by doing so, we can help to raise awareness and inspire action towards a greener future.
SOCIAL IMPACT
We actively pursue opportunities to improve literacy and education in India through our initiatives, which include:
1. Establishing a Learning Library: We've established a learning library, in Delhi, that provides access to books for children from marginalized communities, in order to support their educational and social development. Our library emphasizes the importance of language and literacy, and provides an opportunity for children to explore the joy of reading.
2. Publishing Books: We publish bilingual books on foundational learning skills, such as reading, writing, math, and science, at affordable prices, so that all children have access to the materials they need to learn. We also produce durable books that are meant to last, so that children can keep the books as a reference for years to come.
3. Distributing Books: We collaborate with schools to give many of our books away for free, in order to ensure that all children can benefit from our books and the resources they provide.
4. Supporting Language and Literacy: We provide language and literacy classes to support the development of children from marginalized communities, in order to ensure that they are able to access and benefit from the books that we produce.
5. Connecting Communities: We strive to connect communities and promote intercultural exchange through our books, in order to foster an understanding of other cultures and create a more inclusive environment. This includes donating book to local community libraries in many rural and remote locations in India. 
6. Supporting Local Talent: We support and promote local authors and illustrators, in order to give them an opportunity to share their stories and express their creativity.